---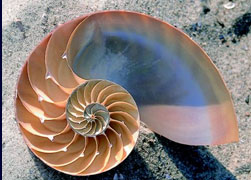 IGC 2005 is the 3rd Irish Geometry Conference. It will be hosted by the NUI Maynooth Mathematics Department on 20--21 May, 2005, and all are welcome.

Confirmed speakers
   Tom Brady           DCU            
   Detta Dickinson     NUI Maynooth   
   Graham Ellis        NUI Galway     
   Brendan Guilfoyle   IT Tralee      
   Donal Hurley        UCC
   Anthony Small       NUI Maynooth   
   Charles Thomas      U. Cambridge   
   Dmitri Zaitsev      TCD            
Location
The conference will take place in Lecture Theatre 4 in the John Hume Building on the North Campus (not on the South Campus where the Mathematics Dept is located).

Registration
To help us with the planning of the conference, we ask that you register if you intend to participate in the conference. There are no conference fees, but registration ensures that you get future e-mail updates.

Schedule and abstracts
A conference schedule and list of all abstracts are now available. The meeting begins at 2:00pm Friday 20 May, and ends at 1:10pm Saturday 21 May.

Accommodation
See the accommodation webpage.

Conference dinner
There will be a conference dinner at 7:00pm on Friday, 20 May 2005, in the Lemongrass Restaurant in the centre of Maynooth. The cost is 35 euro/person. For more details, see the dinner webpage. If you intend to go, please register and let us know.

About Maynooth
You may be be interested in Steve's webpages on travelling to Maynooth and eating and drinking in Maynooth.

Support
We gratefully acknowledge the support of the following:
Irish Mathematical Society
NUIM: Office of the President
NUIM: Mathematics Department
NUIM: Mathematical Physics Department
NUIM: Hamilton Institute.
Mathematics Department fax: +353-1-708-3913

---