Irish Mathematics Students' Association Conference 2010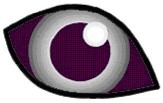 DATES: Friday 12th March - Sunday 14th March, 2010.

LOCATION: Callan Hall, South Campus, NUI Maynooth

DESCRIPTION:

A free weekend for like-minded mathematics students from Irish Universities to meet each other, enjoy interesting talks, and take part in a genuinely stimulating experience.
REGISTRATION:

Registration will take place in The Roost, Main Street, Maynooth at 8:00pm on Friday 12th of March, 2010.

PROGRAMME:
Guest speakers:
Prof. Tom Laffey, UCD
Prof. Stephen Buckley, NUIM
Dr. Carl Bracken, NUIM
Dr. Ciarán Mac an Bhaird, NUIM
Dr. Oliver Nash, Susquehanna International Group
Please see the full programme for further details.
ACCOMMODATION:

On campus accommodation is available; please see Maynooth Conference and Accomodation for details - quote voucher number MATHSSOC-0210 to book a room.
VISITING MAYNOOTH
Please see the Guide to Eating and Drinking in Maynooth for details of restaurants and pubs in Maynooth. Please see the Visiting Maynooth page for details on how to get to Maynooth.
CONTACT:

For further information please email: maths@nuimsu.com
Supported By: